3 different types of gravel racing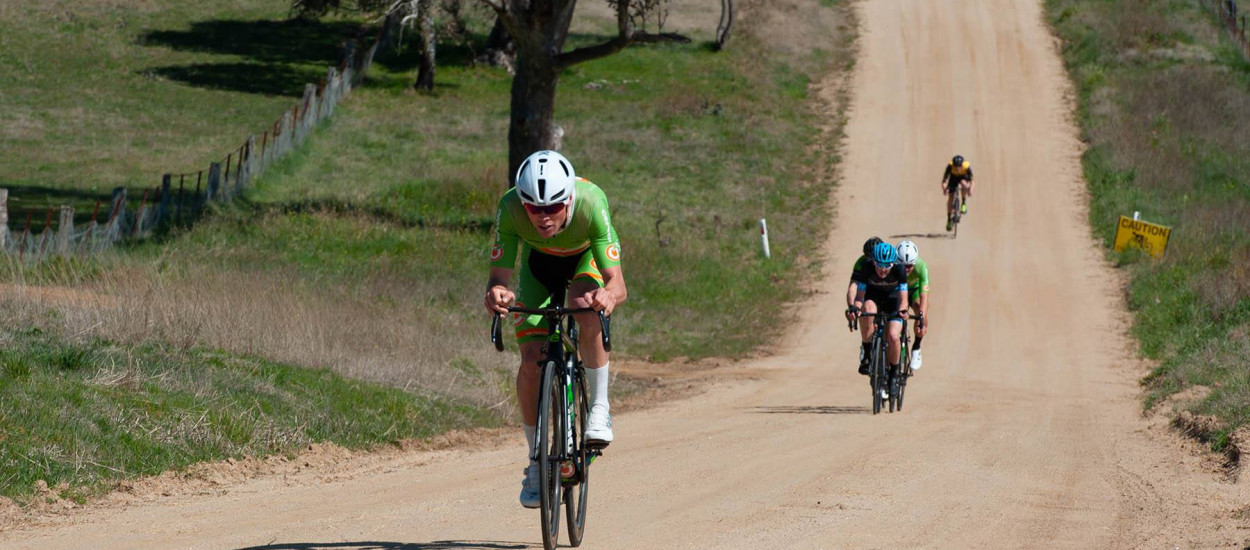 Gravel riding is an all-encompassing term for a bike ride with any sort of off-road section. Almost all gravel races are fully off-road yes, but not many people have the luxury of leaving their front door and being instantly on the kind of surface that is right for a gravel ride.
Gravel riding on mixed terrain is really a game of compromise, and choosing what kind of bike, tyre, tyre pressure and everything else can be a daunting decision to begin with. But that to me is the best part about gravel. You spend a large part of the adventure making do.
So, this brings us to the question of what kind of bike should you use? To make things simple, I've split gravel rides into three different kinds. Firstly, road rides that include sections of gravel, maybe to link up a loop or just because you want to explore to the end of a road after the pavement ends. Then there is the more traditional gravel ride with an off-road loop that you've planned and a bit of road riding at the beginning and end to get there. This ride for me is usually about 50/50 road/gravel. And finally, the fully off-road loop where you begin at the trail head.
The road ride with gravel
This is most of the riding I do. Around Bathurst where I live there's countless roads leading away from town in all directions, but few of them actually link up. This is where the back gravel road often comes in handy and allows a bit more excitement while ensuring there is no more out and back than necessary. For these kinds of rides, I always use my road bike, a Cervelo S5. Now I know what you're thinking, this definitely is not a gravel machine. And you're right, but I've done a few things to make it a bit more suited to off-road. I'm lucky to have to be sitting on the plush Platinum chamois of the Pro Elite Core Bibs. I've fitted a set of 26 mm tubeless tyres on wide rims which is the biggest the frame can fit, and I run them at about 65 psi. I also take plenty of spares! Although this bike is not as much fun on the gravel as a specific gravel bike would be, it allows me to enjoy the majority of the ride as much as possible, and I make do by going a little slower over the gravel and taking in the scenery.
The 50/50 ride
This ride is the perfect opportunity to bring out the gravel bike. It's also the perfect example of the 'wrong tool for the job'. On this ride, you will find the gravel bike a little slow on the road, and a little uncomfortable off-road. It is however the best option for this kind of ride, and I always take these days as an opportunity to just enjoy being outside exploring rather than as a dedicated training ride. Again, I would recommend tubeless tyres for this and that you take plenty of spare tubes just in case.
Starting from the trailhead ride
This ride is one that I would recommend a mountain bike for. This obviously depends on the terrain, but unless the gravel is freshly graded, a mountain bike will be more fun and potentially even a faster option.
I guess my main message is don't let your current set up get in the way of doing a ride you really want to do. The more off-road specific your equipment is, the more fun you will have off-road, but it's amazing what you can get away with on the wrong bike, you just might need to go a bit slower. So put a bag on your bike, pack some lunch and leave with enough time to get back before the sun sets.
Always check the weather forecast and think about how the weather might change during the day or if there is lots of climbing and descending. I always pack my vest and arm warmers when I go off-road for peace of mind. Also remember that depending on how far off the beaten track you go you may run out of service, so make sure you download your local maps on your phone and tell somewhere where you are going and when you expect to be back.
About
Thom Bolton races for Oliver's Real Food Racing in Road and Track racing. He has raced with the team around Australia, New Zealand, across Asia and in Europe. Originally from Sydney, he currently studies a Bachelor of Communications (Advertising) at Charles Sturt University in Bathurst.
Follow Thom on Facebook, Instagram and Strava.